About Portable Appliance Testing
At Safe Test UK, we verify, as far as is reasonably practical, that the company's portable electrical appliances are in safe condition to satisfy the requirements of BS EN ISO 9001:2000 and comply with The Electricity at Work Regulations 1989, The Electricity at Work (Northern Ireland) 1991and the latest HSE Guidelines.
We recommend that portable appliance testing is carried out on an annual basis, however the appropriate frequency of testing will be dependent on the design of the appliance (Class I or Class II), how easy it is to move and where it is used.
Portable appliance testing includes a thorough visual inspection of the appliance to check for:
Damage to the flex
Damaged to the plug and casing (overheating, burn marks, discolouration)
An incorrectly wired plug
An incorrectly rated fuse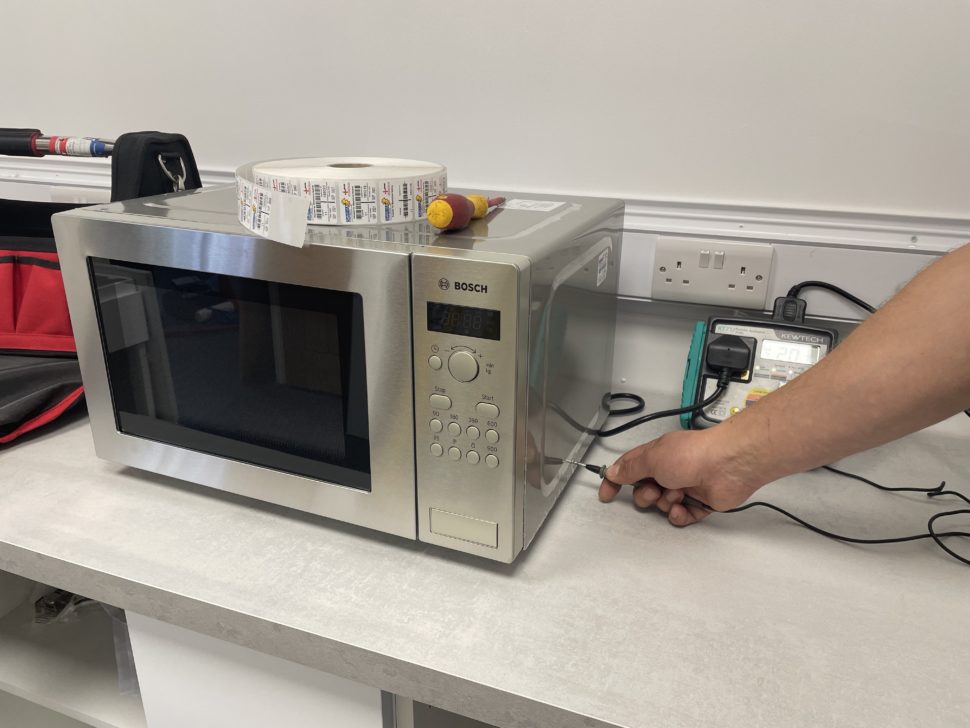 For each of the above, where applicable, the following tests are carried out:
Function
Earth Continuity
Insulation Resistance
Internal Inspection
Flex Polarity
Earth Leakage
Microwave Leakage
Operational
Our engineers carry out both visual and instrument tests in accordance with guidelines and testing procedures laid down by the IEE Code of Practice for Inspecting and Testing of Electrical Equipment.
Remedial Action at No Extra Cost
Appliances are discreetly labeled with the result of the test (pass or fail) and any remedial action that can be taken during testing, including repairing and replacing faulty plugs and fuses, will be carried out at that time at no extra cost.
Comprehensive Reporting
On completion of the testing, a certificate of testing and a comprehensive detailed report including each unique appliance number will be issued within five working days. For your convenience, all reports can be downloaded from our website using a secure username and password.
Minimum Disruption
Since all appliances need to be unplugged for testing, we realise the inconvenience and disruption that this can cause, that's why we offer an out of hours and weekend service at no extra charge.
For further information or to receive a free no-obligation quotation, please contact our customer service team on telephone: 01226 246333, fax: 01226 246320, email: info@safetestuk.com or simply complete our short online form and we will contact you shortly.