Safetest UK has been providing services to Davies Facilities Management since 2018, undertaking the Fixed Wire and Portable Appliance Testing on behalf of our clients, Village Hotels. Our own reputation is based on the contractors that we employ for our clients and we have found Safetest UK to be efficient and flexible in their approach to undertaking the services asked of them in a nationwide, 24/7 industry. Safetest UK provides all required reports and certifications in a timely manner that assists with maintaining our clients' records. We look forward to continuing the excellent working relationship.

We have been using Safetest UK for eight years for all of our electrical testing across our sites. They carry out the 5 yearly fixed wire testing and inspection, annual 3hr emergency lighting test, and Portable Electrical appliance testing. They have very competitive prices and complete a good service for this mandatory maintenance. It's really great how easy their online portal is where the reports are uploaded too so we can download and keep them for our records

We have used the services of Safetest UK for carrying out compliance testing including Periodic Fixed wire testing, Portable appliance testing, Emergency Light inspections, Fire alarm testing, and fire extinguisher inspections at all our retail stores nationwide and support office for the last two years and feel that the service provided is very good both in terms of service level and value.

We have worked with Safetest UK for a while now, We use them for portable appliance testing, Fixed wire testing, and electrical remedial works. One of the reasons why we like using Safetest UK for our testing is because they can work around our requirements, we have several large care homes nationwide and Safetest UK plan the work and contact sites prior to visits and upon completion of testing we receive a full comprehensive report The engineers are always polite and helpful and I would recommend Safetest Uk for any testing needs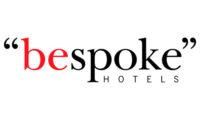 Safetest UK has supplied electrical periodic fixed wiring inspections and portable appliance testing to all hotels (approximately 70 hotels) within the Bespoke hotel's portfolio nationwide for the past 10 years. Safetest UK has a friendly office-based team who are always polite and prompt in dealing with any requests and plan and schedule all services due with each hotel in an efficient manner. Their online portal enables us to have access to certifications and test results at the touch of a button. All the electricians that have attended our hotels have also been smartly dressed, polite, punctual, and carry their duties in a professional manner. I would not hesitate to recommend them to any other companies that require their services.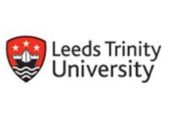 Leeds Trinity University engaged with Safe Test UK to carry out the PAT programme on our campus. They offered a flexible approach to all our needs within a continuous work environment. We would recommend their services for portable appliance testing.

Safetest UK has been providing services to Bellrock Property & Facilities Management Ltd for 10 Years. They carry out Fire Extinguisher, Fixed Wire, and Portable Appliance Testing for our clients. Safetest UK is extremely reliable & efficient when undertaking works and is flexible and patient when arranging access with stores. All the required documents are provided on time. Safetest UK is always happy to help, answering queries or providing ad hoc assistance when a store is in need of help or assistance. We look forward to continuing working with Safetest in the years ahead.

We have worked with Safetest UK for a number of years and they have provided us with various electrical services and also with fire suppression equipment and servicing. Safetest UK has been able to provide the same quality of service for both our sites in Coventry and Aberdeen. It is clear that Safetest UK takes its customer service seriously and we are very happy with the level of service provided.